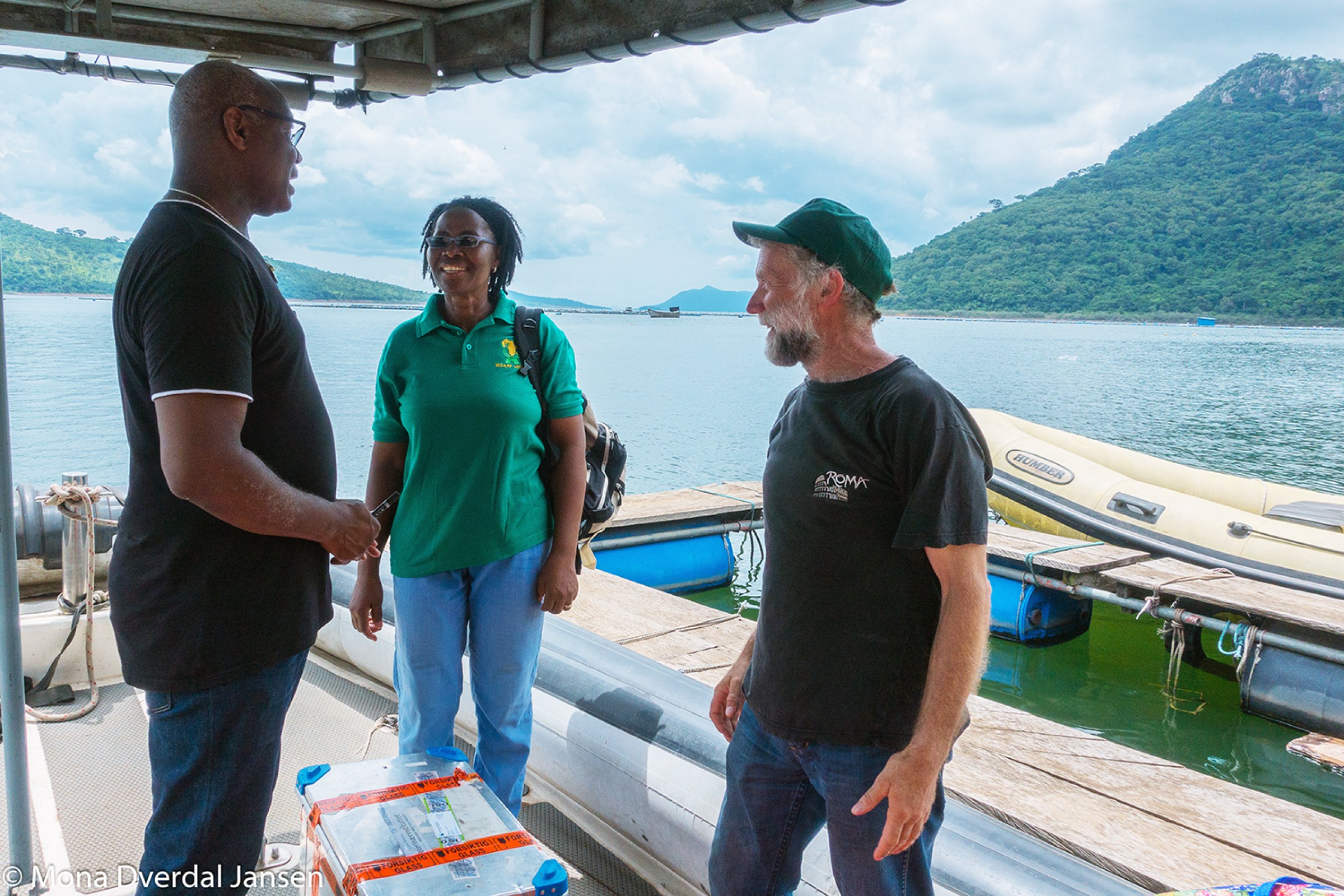 Under the Norwegian Agency for Development Cooperations (NORAD) program "Fish for Development" the new project aims at improving systems for fish health in Ghanaian aquaculture.

–We are convinced that better fish health control is a precondition for sustainable development in Ghanaian aquaculture, says department director for fish health at the Norwegian Veterinary Institute, Edgar Brun.

Five-year project

The agreement includes assistance in both fishery and aquaculture, and the total economic frame is 50 million NOK. The Institute of Marine Research leads the overall project and the fishery part. The Norwegian Veterinary Institute is responsible for the aquaculture part, that amounts to about 25 million NOK for the period.

The aquaculture part includes:
• Develop a regulatory framework
• Fish health: Improve biosafety, build knowledge of fish diseases and disease situation, improve mapping, alert and emergency preparedness, improve diagnostic methods, and implementation of a control system for chemicals and medication used in the industry.
• Monitoring and data collection from the industry, including arrangements for inspections.

The project will provide opportunities for learning both ways between the parties in Norway and Ghana. The Norwegian Veterinary Institute wish to build more knowledge about health issues in tropical aquaculture.

Special advisor, Kofitsyo Cudjoe at the Norwegian Veterinary Institute has been working for several years for such an agreement to become a reality. He is originally from Ghana and came to Norway in 1983.

–Ghana's aquaculture industry does not cover the demand for fish. While the production of tilapia is to be increased, we can see more sickness problems. Some of this is due to uncontrolled import of fish fry, or biosafety not taken seriously. Problems one place can be a threat to the whole industry, and we have to work together to get better control, says Cudjoe.